At Your Service
EaglePro serves two distinct markets: Proprietary products for the consumer electronics and telecommunications industry and a full service contract manufacturer. Our facility is located in jackson, MI stratetically situated on the I-94 corridor between chicago and detroit to serve all customers. our equipment fits a diverse range of tonnage allowing us to be an "extension" to your manufacturing needs.
Stamping & Fabrication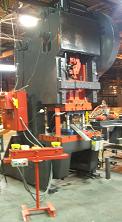 metal stamping
Our metal stamping operation is equipped and staffed to serve all of your project requirements. We provide unparalleled service through dedication, competitiveness, quality, on time deliveries, and pride in customer satisfaction.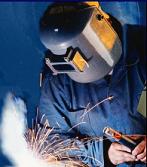 fabrication
Leveraging over 80 years combined experience, EaglePro Communications is ready to manage your most challenging metals project.
Powder Coating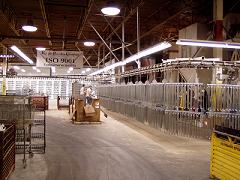 EaglePro's powder coating division is committed to quality. With two fully automated lines designed to run at 12 feet per minute, capacity has reached new levels. The lines contain a 5-stage iron phosphate pre-treatment system with non-chrome seal, a wash system equipped with controllers and levers, and automatic reciprocating powder guns.
Assembly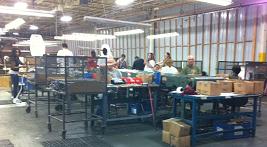 In addition to manufacturing, EaglePro Communications has mastered the art of the assembly line with dozens of years experience in the telecommunications industry.